Evan Almighty
Jumat, Desember 25, 2009
I just watched this movie last night. Sebenernya udah ada lama sih ini fim di tumpukan dvd gue, tapi kok agak males ya nontonnya. Gue pikir ini tuh kaya film kocak - kocak yang jayus gimana gitu ya. Tapi ternyata lumayan bagus kok!

And, this is the synopsis :
Evan Baxter is a rising congressman with a bright future and his goal to "change the world". God hears this message and decides to give him a hand. Delivering Evan the material and the animals, he sets Evan the task of building an ark. After trying to ignore God as much as possible, Evan eventually goes ahead with the plan, even if the other Congressmen and his family thinks he's mad.
Ada satu Quote yang gue sukaaaaaaa banget dari film ini.
"Let me ask you something. If someone prays for patience, you think God gives them patience? Or does he give them the opportunity to be patient? If he prayed for courage, does God give him courage, or does he give him opportunities to be courageous? If someone prayed for the family to be closer, do you think God zaps them with warm fuzzy feelings, or does he give them opportunities to love each other?"
Jadi intinya, kalo kita minta sesuatu sama Tuhan, Dia nggak akan langsung ngasih kekita zap! nggak kaya sulap, kita harus berusaha dulu. Kita diberi kesempatan untuk mendapatkan apa yang kita inginkan. Jadi kalo misalnya keinginan lo belum terkabul, jangan salahkan Tuhan. Karena mungkin, usaha kalian untuk memanfaatkan kesempatan yang diberikan Tuhan belum cukup maksimal :)

Evan Baxter, didatengi sama God


Kerjasama membuat Ark yang diperintahkan God

Ketika banjir datang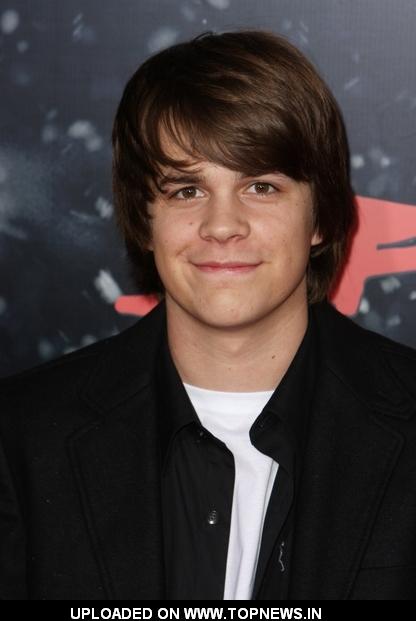 I like Dylan Baxter! (Evan Baxter's first son) ;D